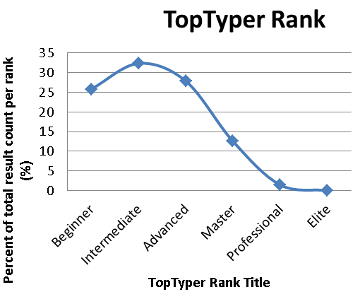 Most common TopTyper Rank is Intermediate. Intermediate requires a typing speed of at least 20wpm and typing accuracy of at least 80%. The TopTyper Rank distribution is normal. For the statistic we only used results of at least 1 minute duration.

The tests were taken by 102+ different countries around the world.
We are looking forward to publish even more statistics and therefore feel free to fill our databases with even more typing data!